In Tickets, you can add, edit and delete Tickets from Induction. Add all of the required Tickets for your organisation. It is important to have these entered before adding Users so you have them available to assign to staff as required.
Tickets are then linked to Positions
Fleet Centre go to InductionAdmin and select Organisation
Adding a Ticket
Enter the name of the ticket
Select whether the ticket has a grace period. A grace period will allow the User to continue through the Induction process, allowing the allocated time to upload their Ticket
If so, use the dropdown option to determine a time period
Enter amount of time
Click "Add Ticket"
Use the toggle switch to determine if Ticket requires an Issue and or an Expiry date

Hovering over the
will show you the Positions linked to this Ticket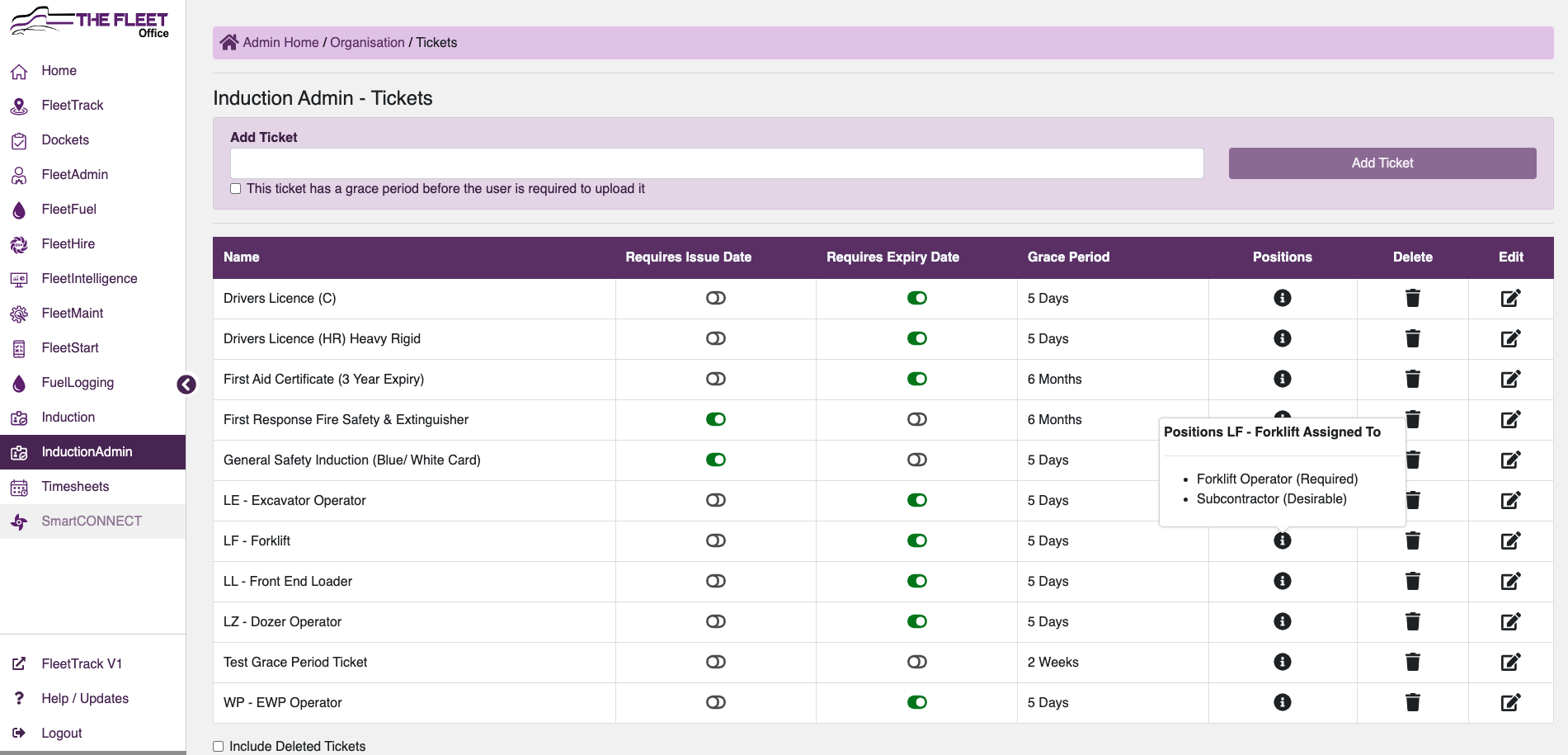 Tickets can be Edited or Deleted
You will receive a warning if the Ticket you are deleting is currently linked to a Position
To restore deleted tickets click on the Include Deleted Tickets & restore selected