Corporate Inductions will be automatically allocated to all Induction Users.
Users must complete this induction before continuing on with Induction process.
From InductionAdmin Home page, select Organisation
Click on Corporate Induction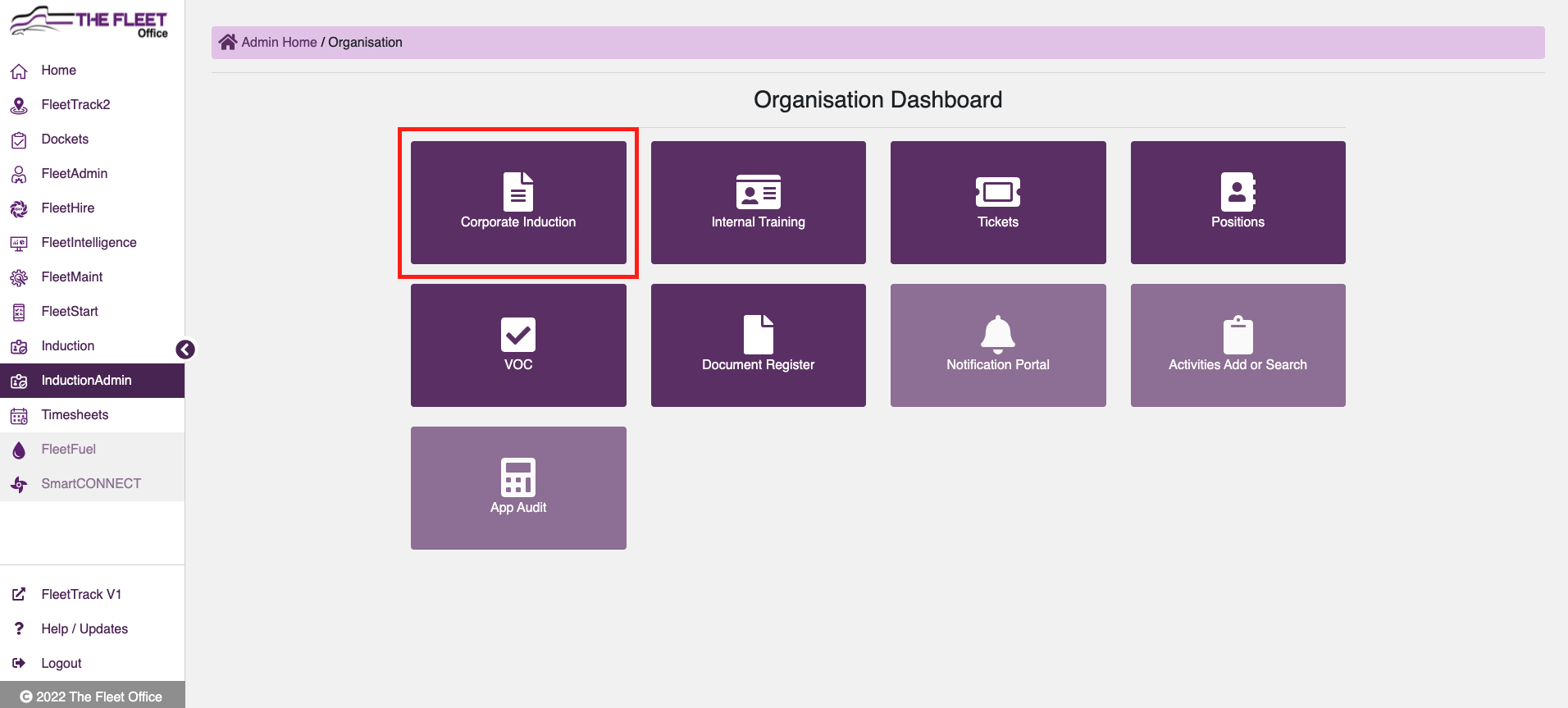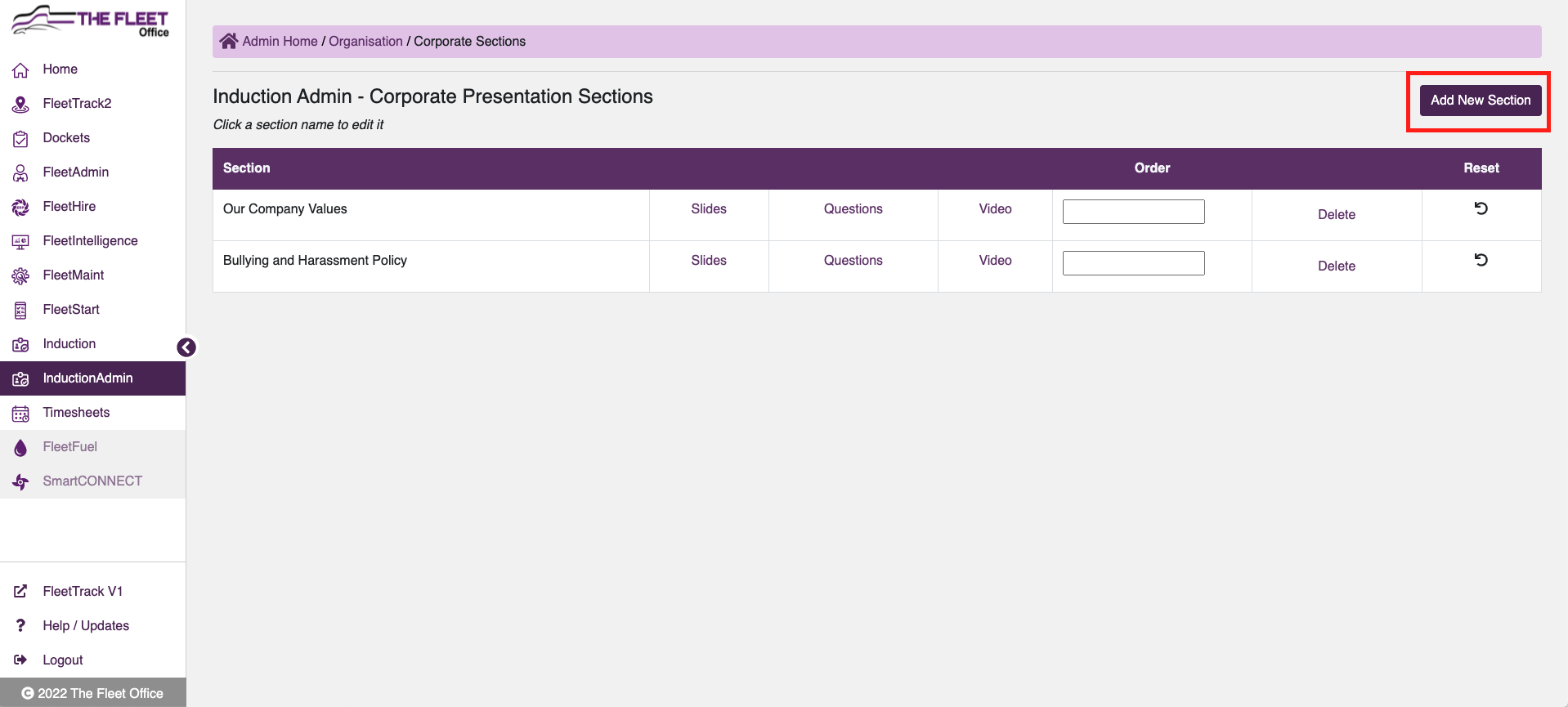 Enter Name of Section
Add Section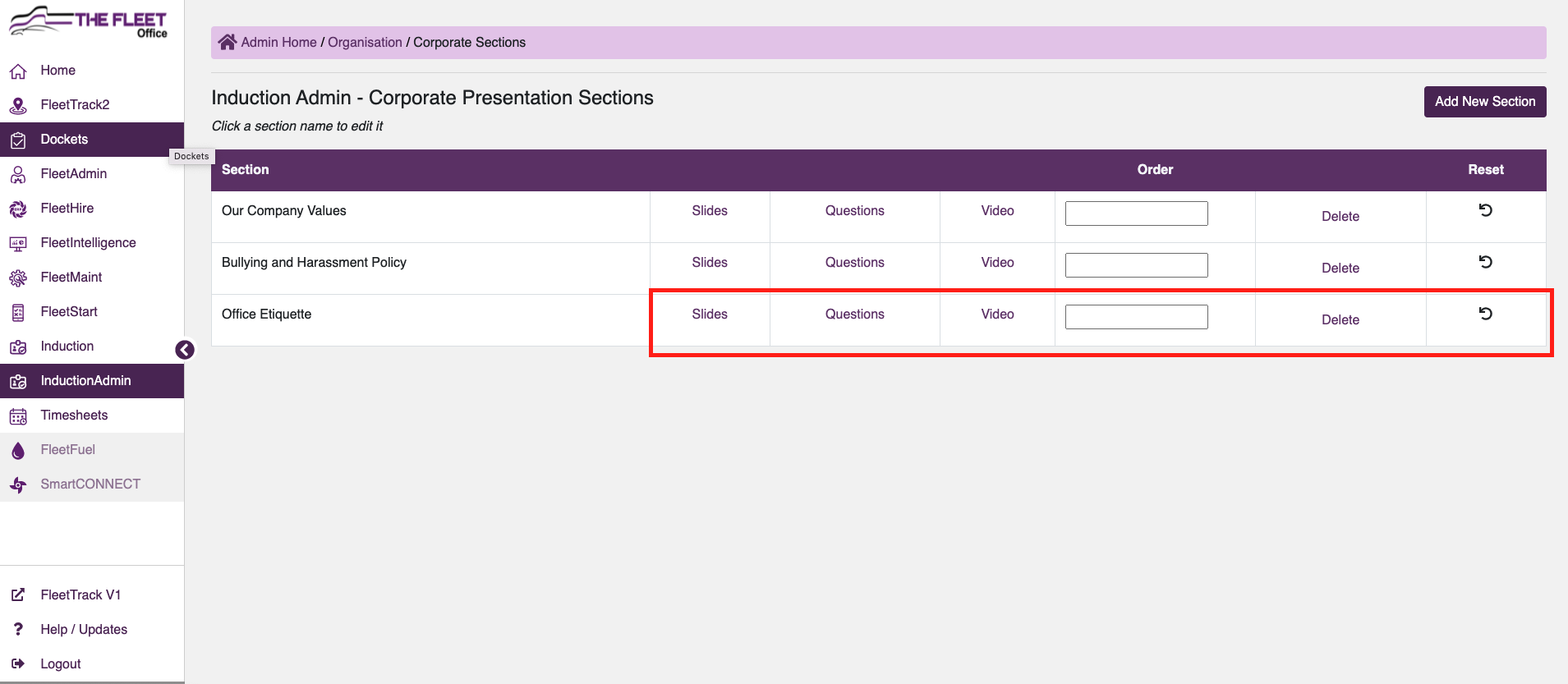 Adding Slides
Click on Slides
Files must be in an image format. eg: jpeg. png.
Drag & drop or click to select images to upload
Once files are uploaded it is possible to reorder & delete
Click on the slide to view a larger version
Adding Questions
Click on Questions
Click Add new Question
Select the checkbox if your question only requires 2 answers
You must enter either 2 or 4 answers to each question
Enter the question in the New Question field
Enter various answers
Click on Choose Correct Answer, this will highlight the correct answer
Click "Submit"
Adding Video
Videos can be added from an MP4 or link to a YouTube video.

Copy YouTube URL or
Drag & drop or click to select MP4 video to upload
Edit Sections
Sections can be deleted from front page
Slides & questions can be deleted from sections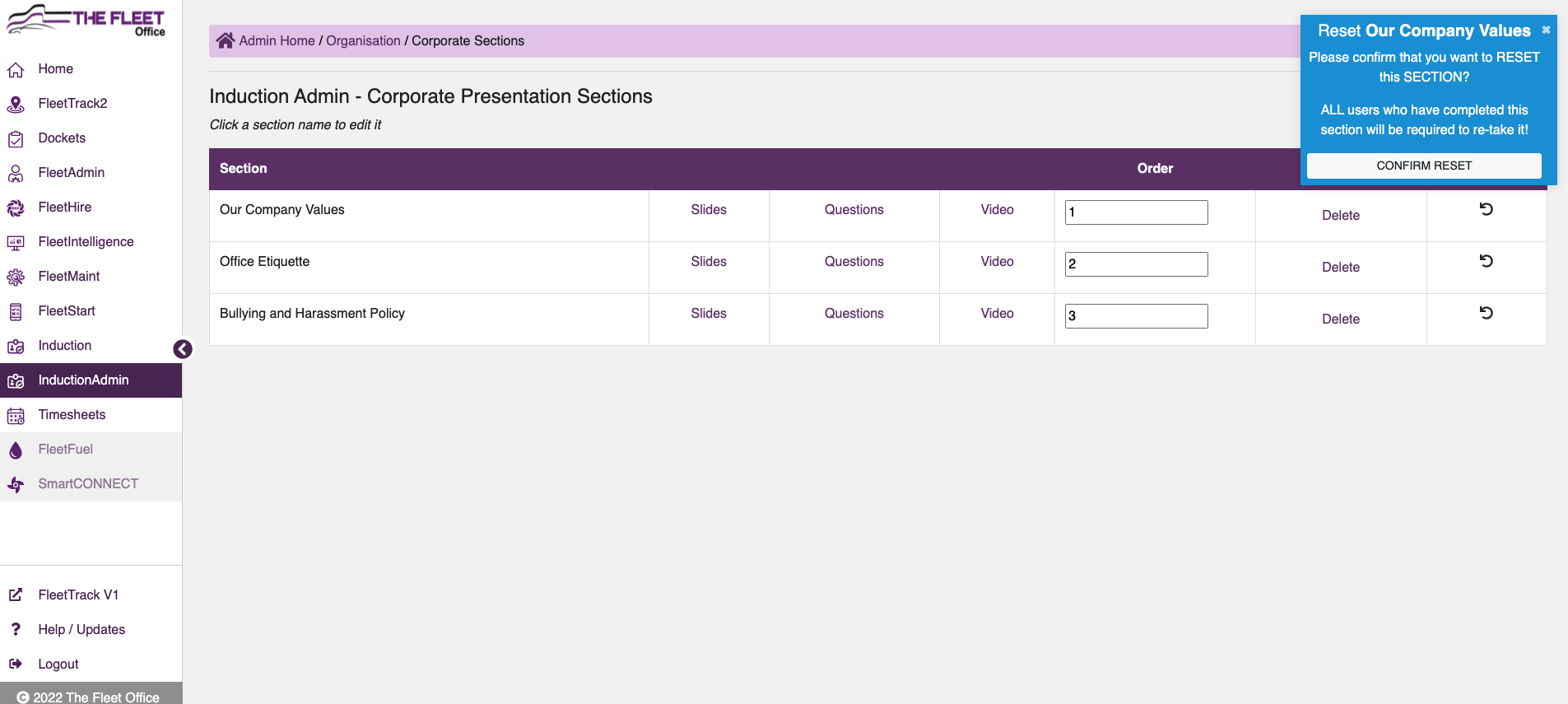 Clicking on Reset will require all Users who have completed this section to re-take
Corporate Inductions are linked to ALL Induction users - Every User will need to complete.