The Allocations feature in FleetHire allows you to view your active contracts, allocate operators, and notify operators of their allocated work via a push notification to their mobile device.
Using FleetAdmin it is possible to select assets users are competent to operate, allowing for ease of Allocating Users to Assets in FleetHire.
Allocations allows you to match Users with the Assets they are competent to operate, with most qualified Users coming to the top of the list.
Note: In order to select the asset users can operate in FleetAdmin, Users must have the Allocations User permission granted from User Access Control in FleetAdmin.
Users receiving the Allocations must also be an Allocations User.
Setting Assets the User can Operate
Read FleetAdmin - User Details for how to set Assets that each User can operate.
Operators set to be able to Operate Asset Types in FleetAdmin will show in FleetHire Allocations as Can Operate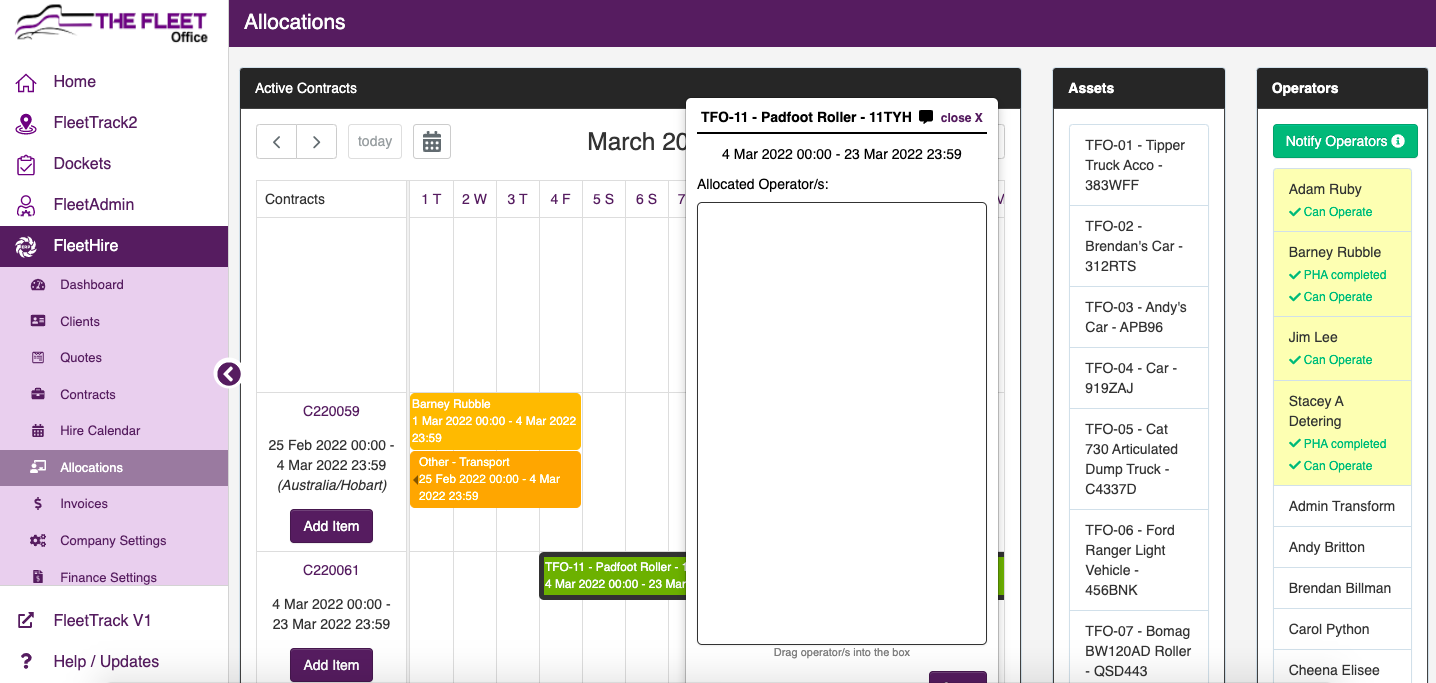 Operators who have signed onto the Risk Assessment of an Asset will display as PHA Completed
Allocating a Drivers Licence to an Asset & User
When an Asset competency is a Drivers Licence type, it is possible to set the licence required to operate the Asset. Set the Users Licence type & the system will automatically link together.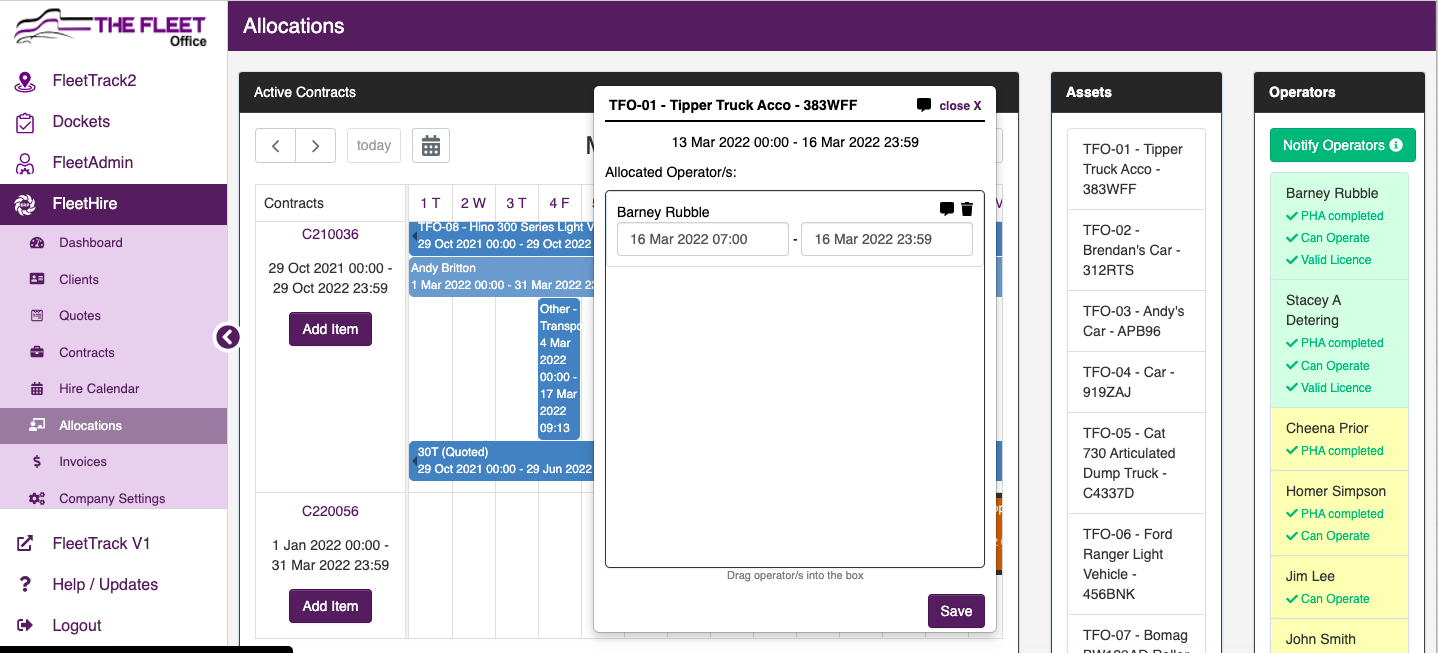 Operators that have all three ticks will display in green and move to the top of the list, as the most qualified.