In Positions, you can add, edit and delete positions from Induction. You can also define which Tickets and Internal Training is required for each position.
From the InductionAdmin Home page
Select Organisation
From the Organisation Dashboard
Select Positions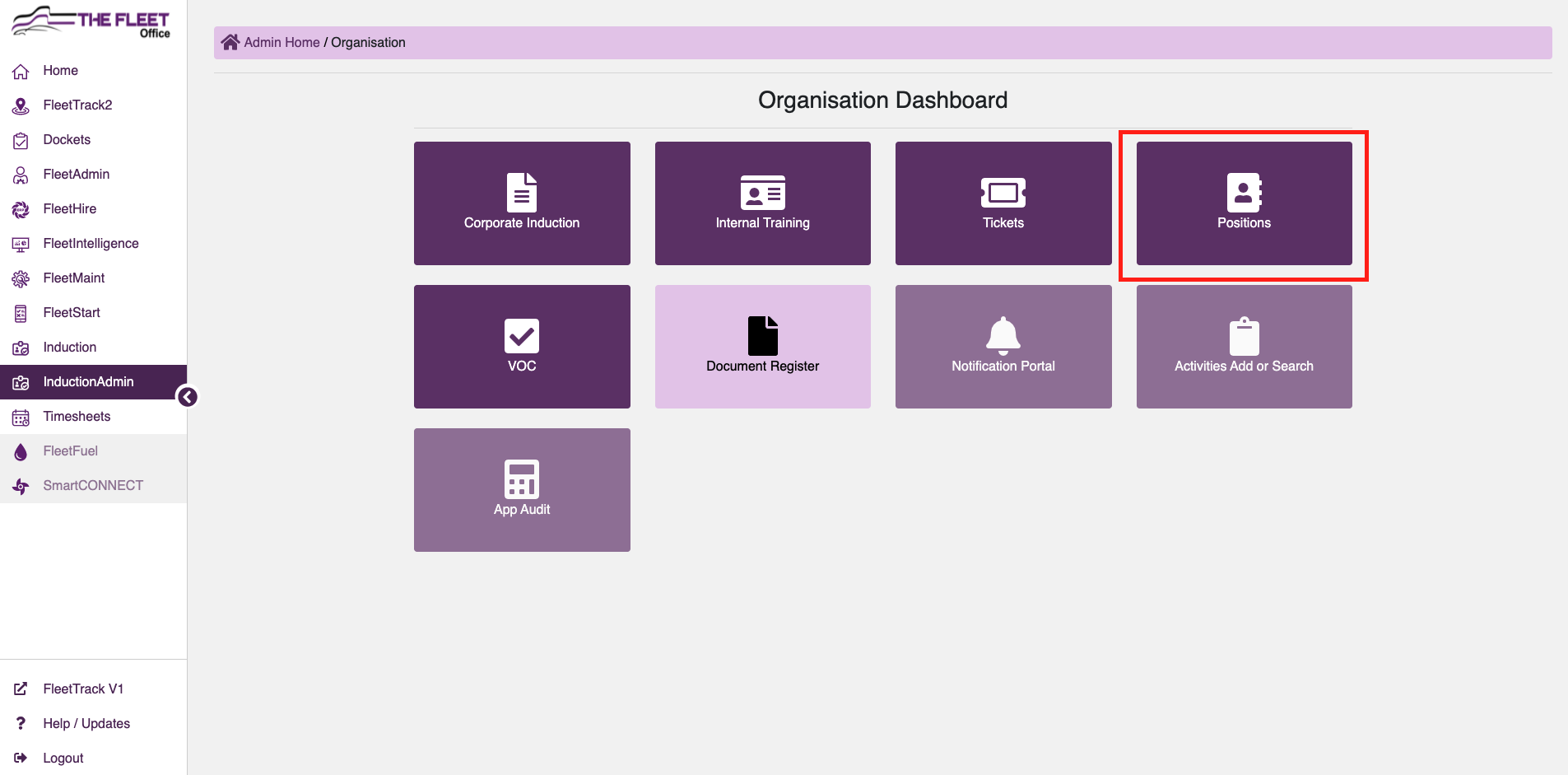 Enter new Position name
Click on Add New Position

Allocating Tickets and Internal Training
Once a new position has been created, you can allocate the tickets and internal training relevant to that position.

Click on the Ticket Icon
Select the Ticket from the dropdown
Select whether the ticket is Required or Desired
Click Submit
Select Internal Training from the dropdown
Select required Internal Training
Click on Submit
Click on the X to delete