Once a User has been created, it is possible to add Tickets, Drivers Licence details, assign Forms & set Assets that users can operate for FleetHire Allocations.
Go to FleetAdmin
Users
User Details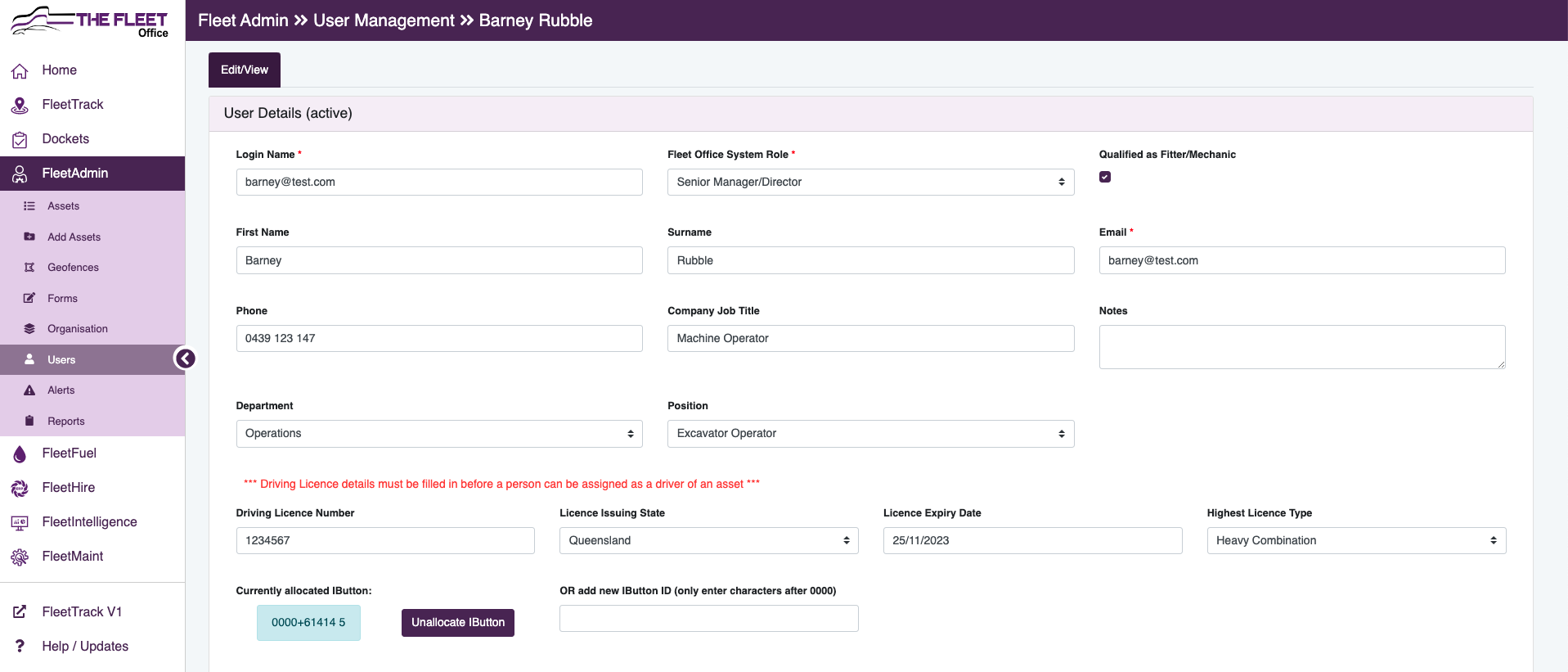 Enter User Details
Allocate IVMS IButton / Fob
Read How to Assign an IVMS iButton / Fob to staff article
Assigned Forms
Select the Form from the dropdown
Click to Assign
Click on the red Unassign button to remove forms from Users
Only Users with a Form assigned will see it on their App.
Select Assets User Can Operate
Setting Assets that User can operate works together with FleetHire - Allocations. Allocations allows you to match Users with the Assets they are competent to operate, with most qualified Users coming to the top of the list.
In order to select the asset users can operate in FleetAdmin, Users must have the Allocations User permission granted from User Access Control in FleetAdmin. Users receiving the Allocations must also be an Allocations User.
Asset Types from your Asset List will be shown
Drag & Drop the Asset Types the User can operate into the Selected column
Save
Add Tickets
Click on Select
Type in Ticket Name,
If Ticket not in drop down, click on Create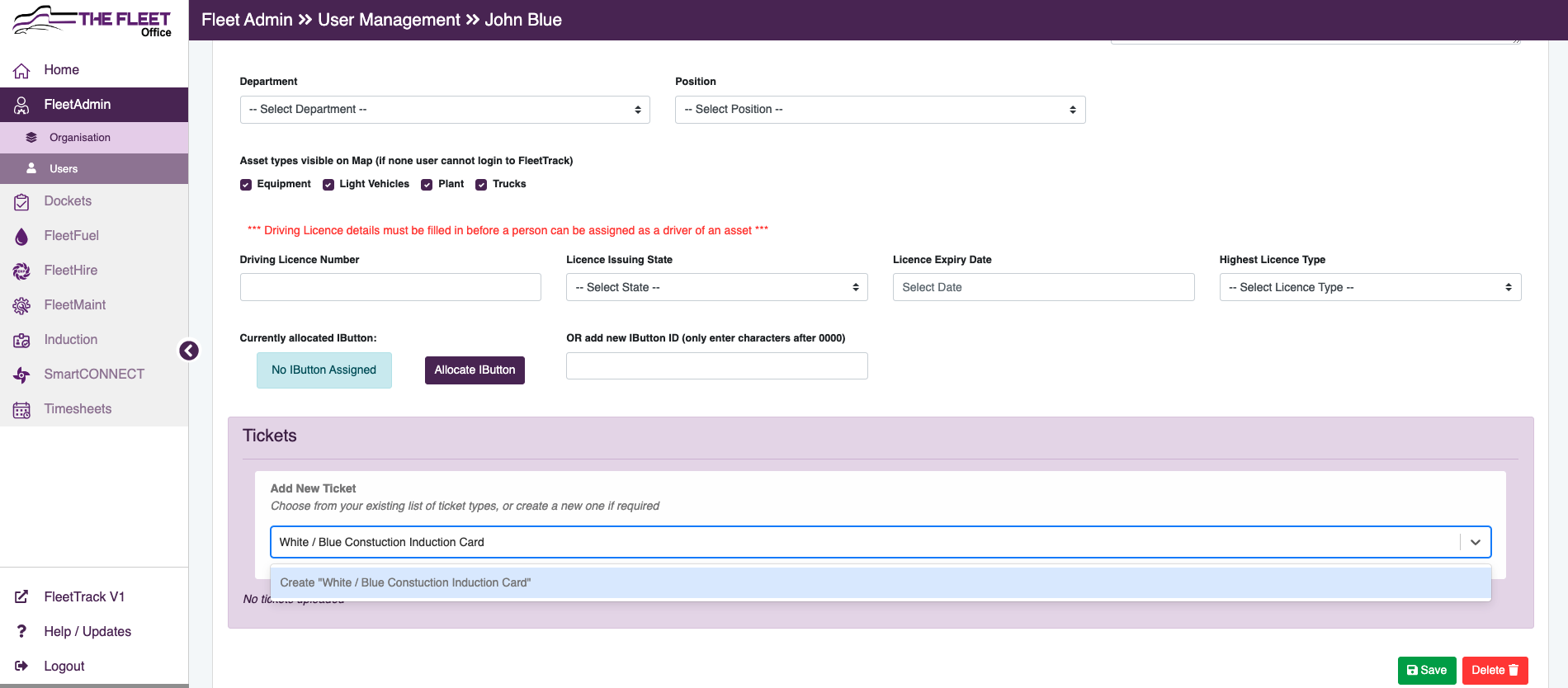 Choose if Ticket requires an Expiry an Issue date or both
Drag and drop of Click to select the Ticket to upload
Add Issue or Expiry date if required
Verify Ticket
Click on the X to remove Tickets
Tickets can also be loaded in Induction by User or Admin