The Asset view page allows you to see all information on an individual Asset. It will display all open and closed Work Orders, Prestarts, Condition Reports & Notifications created for the Asset.
Go to FleetMaint
Click on Asset View
Use the Filters to find required Asset
Click on Filter
Select Asset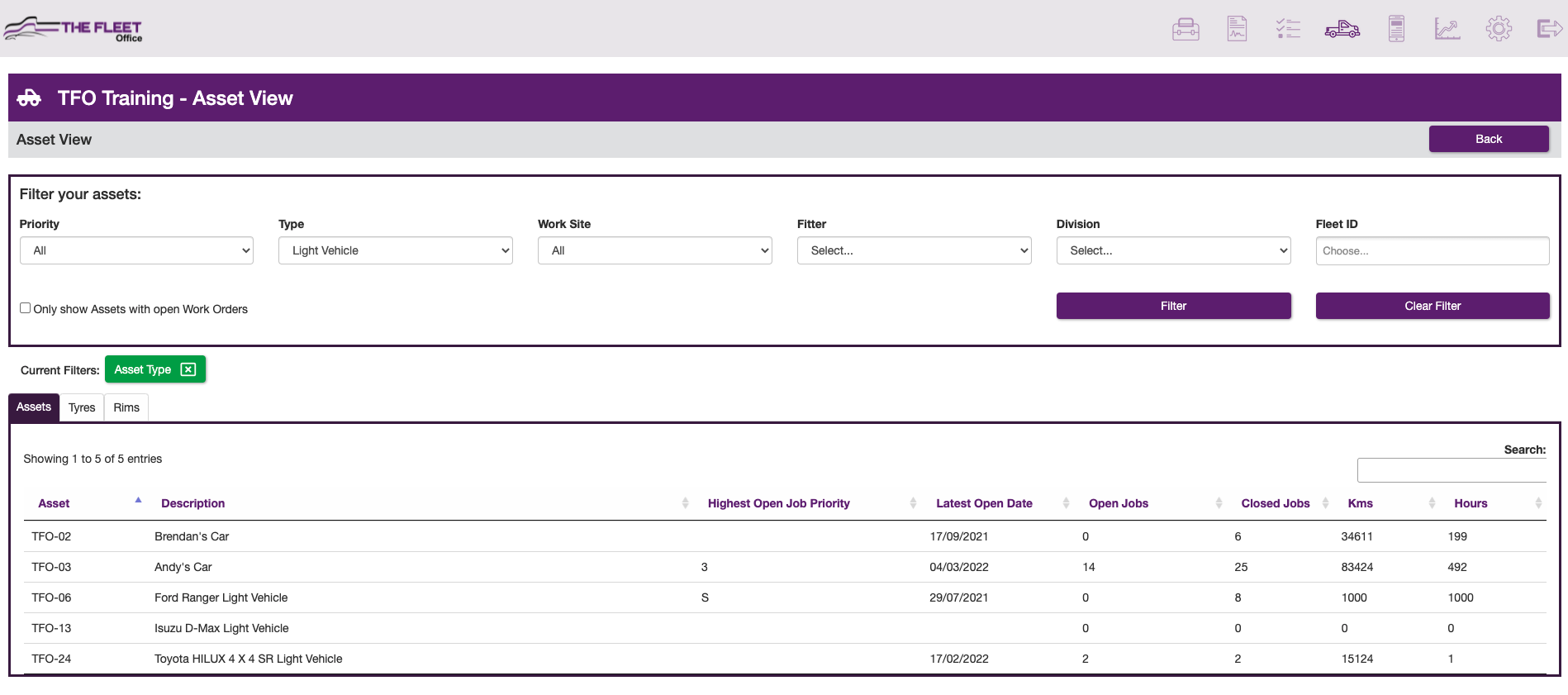 Asset Summary Page
The Summary page will give you all Work Order history, view completed Prestarts, trigger & create Work Orders for this Assert.
Summary - See the Assets current location & details. Generate a summary or detailed report on Asset Maintenance. Add notes & update Meters if required
Meter History - View all manual meter updates.
Pending Meter Updates - Pending meter updates can be entered. This will allow tracked assets that are out of mobile coverage to have their meters kept manually up to date. Auto servicing will read meters from pending meter updates, ensuring Work Orders for Assets not in mobile service areas are created.
When an Asset comes back into service the system will use the last manual update as the Assets current hours.
Please note: Please ensure to do a manual check of the meter when Asset comes back into service to ensure meter readings are correct.
Notifications - Here you can view all Notifications created in FleetAdmin. It is possible to Trigger Now at any time to create a Work Order
Services - Lists all services created in Auto Service Settings. Services can also be manually generated at any time.
Click on New Work Order to create a blank Work Order for this Asset.
View all open, closed & deleted Work Orders. All Prestarts completed are available & if you are a FleetHire client all condition reports.